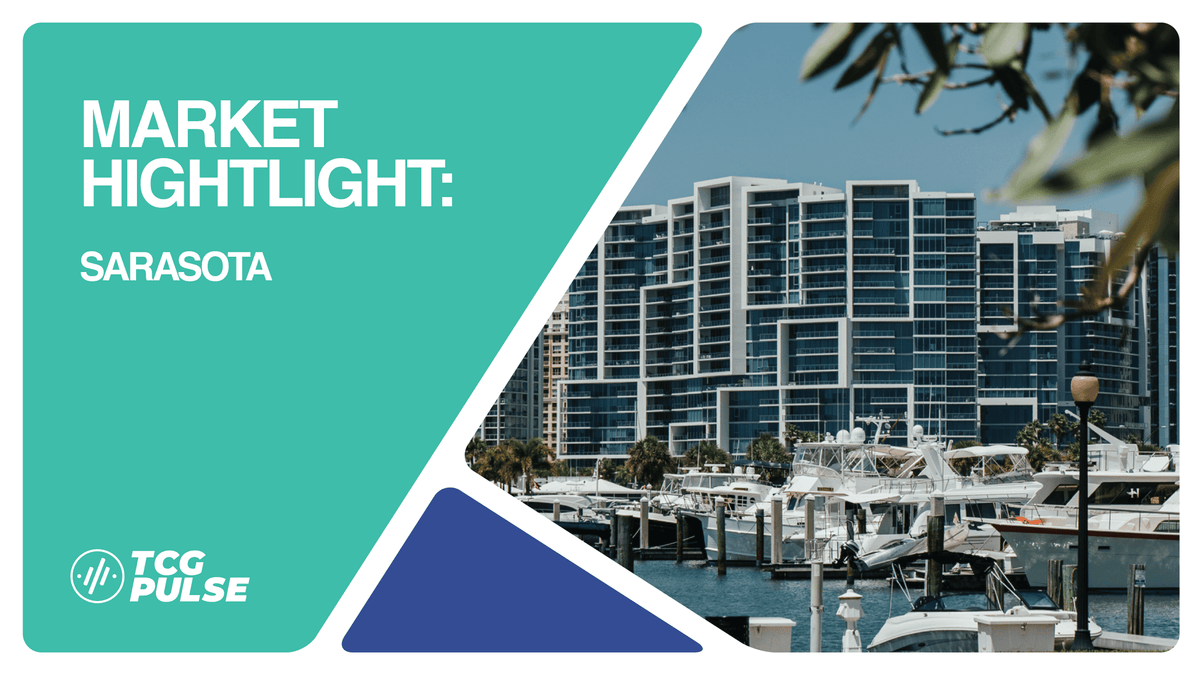 Market Highlight: Sarasota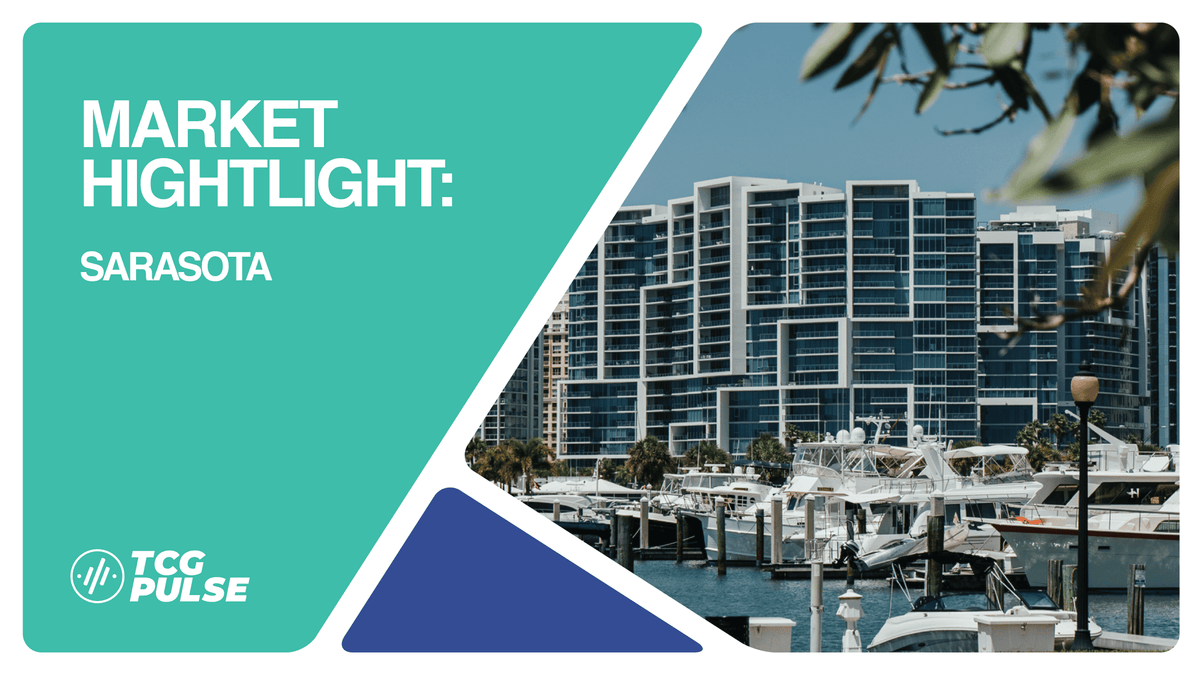 The city of Sarasota is located south of Tampa along Florida's Gulf Coast. The city offers a dynamic downtown experience revolving around diverse dining, enriching arts and culture, as well as shopping districts of all sorts. Sarasota is known for the world-famous Ringling Museum of Art, which was once the winter home of the Ringling Brothers Circus. Other attractions include MOTE Aquarium allowing for up-close encounters with exotic animals, and miles of white sandy beaches including Lido Beach, St. Armands Key, and Siesta Key Beach.
Sarasota features over 35 miles of pristine fine sand beaches, so it is no wonder that Sarasota County's coastlines act as a top destination for residents and visitors year-round! According to the Sarasota government, over 6.5 million tourists flock to the county's beaches each year. Sarasota is also home to over 55,000 acres of nature parks that offer a diverse experience for exploring, relaxing, and learning.
Sarasota hosts well-known luxury beach resorts including The Ritz-Carlton, Sarasota, and Hyatt Residence Club Sarasota, Siesta Key Beach. The Ritz-Carlton, Sarasota is situated along with exclusive access to The Beach Club on Lido Key and includes experiences such as an onsite spa, championship golf, and over 60,000 square feet of indoor and outdoor event space. The Hyatt Residence Club Sarasota, Siesta Key Beach is located minutes from the art and cultural hub of Sarasota, Florida, Hyatt Residence Club Sarasota, Siesta Key Beach is an oasis of island calm just feet away from the crystal-clear Gulf of Mexico waters.
Sarasota is a luxurious destination for visitors and residents alike, with picturesque resorts, sunny beaches, and high-end retail as well as restaurants. It is no wonder it was ranked the top destination to retire in the nation. Sarasota Mayor says, "this is a beautiful place to live, work play, raise a family, and our seniors are a big part of that." Attractions that make the quality of life what it is today are the beautiful beaches, the ballet, an orchestra, an opera, and lots of theater, according to a city official.
Not only was Sarasota named the top destination to retire in the nation, but it also was named one of the top 10 places to live in the United States in the 2021-2022 study by U.S. News & World Report. This list was judged based on the quality of life, desirability, housing affordability, job market, and net migration ratings. Along with that, Sarasota was named the second fasting growing place in the U.S. Perhaps there has been a lot of growth since it was named the fifth safest place to live in the U.S.