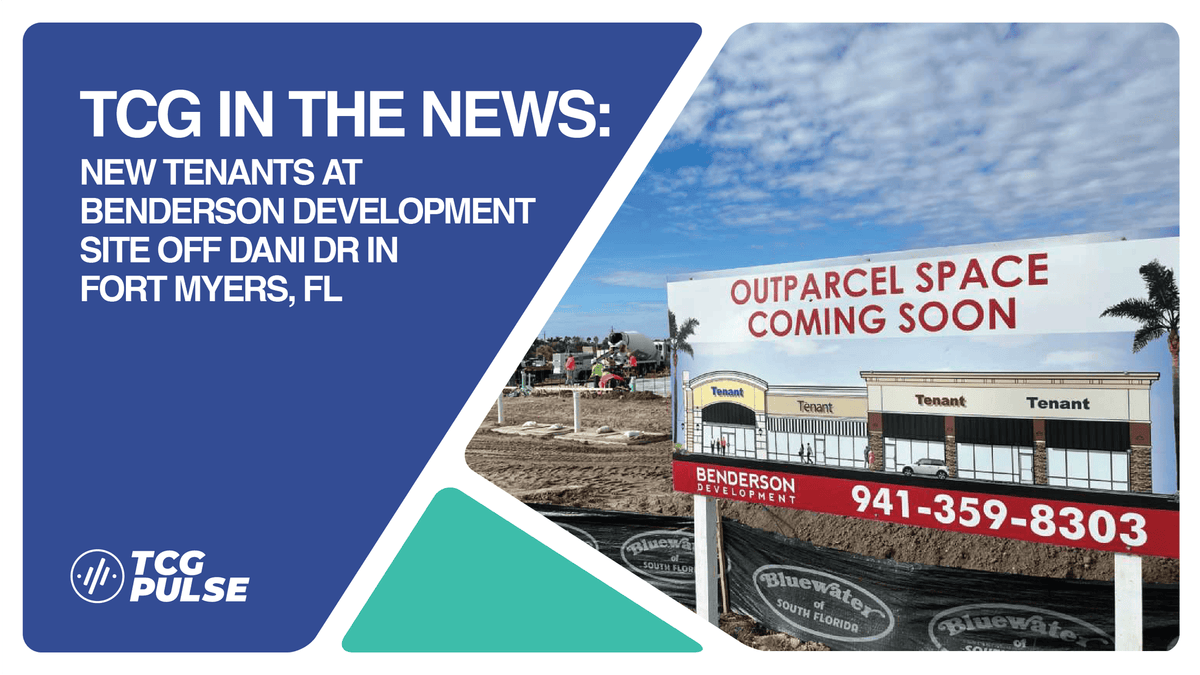 TCG In The News: New Tenants at Benderson Development Site Off Dani Drive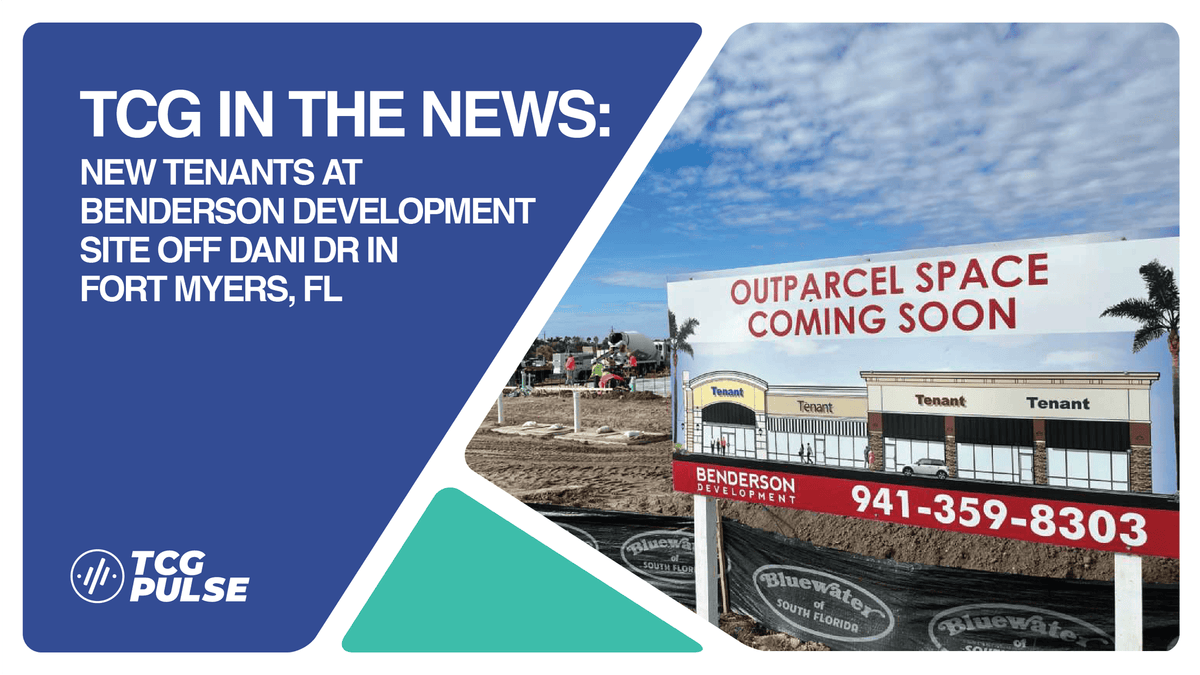 Benderson Development is once again building off Dani Drive in Fort Myers. Dani Drive, just south of Colonial Blvd & I-75, is buzzing with new development of fast-food, fast-casual, and sit-down dining selections. This highly coveted retail corridor is home to a brand new Top Golf, which just opened on November 19th, 2021.
Two of the three tenants in this brand new development were represented by Trinity Commercial Group's Advisors, Jill Brunori and Ty Hensley.
Jill Brunori represented the tenant, Chicken Salad Chick who will have 2,600± SF of restaurant space. Chicken Salad Chick will have another location under construction in Estero Crossings (also represented by Jill), and over 200 locations spread across 17 states. Chicken Salad Chick takes great pride in making their flavors by hand each morning, using only premium chicken tenderloins, and their special combination of sweet and savory ingredients. To learn more about Chicken Salad Chick, visit their website here.
Ty Hensley represented the tenant, Buff City Soap, which will occupy 2,340± SF of retail space. Buff City Soap has three open locations in Southwest Florida, Cape Coral (2) & Naples (1), one of which was represented by Ty as well. They also will have another location under construction in North Port, FL in addition to this site as well. Buff City Soap is on a mission to create handmade products that are free of harsh ingredients and full of nourishing plant-based goodness. To learn more about Buff City Soap, visit their website here.