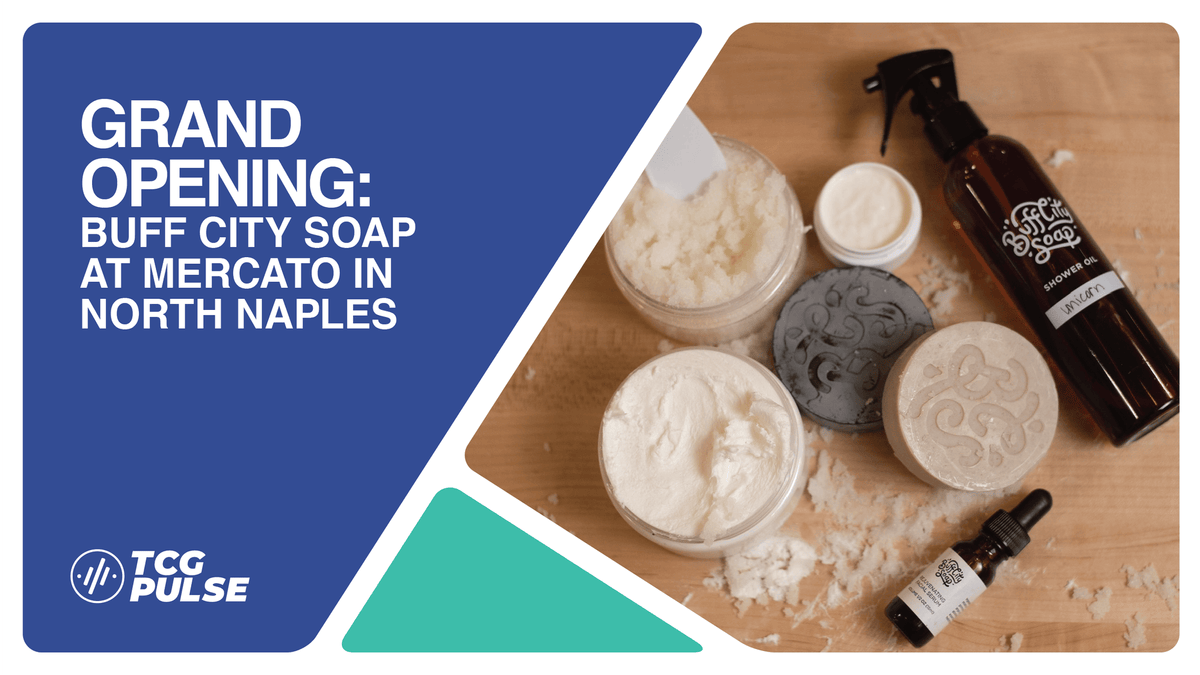 Grand Opening: Buff City Soap at Mercato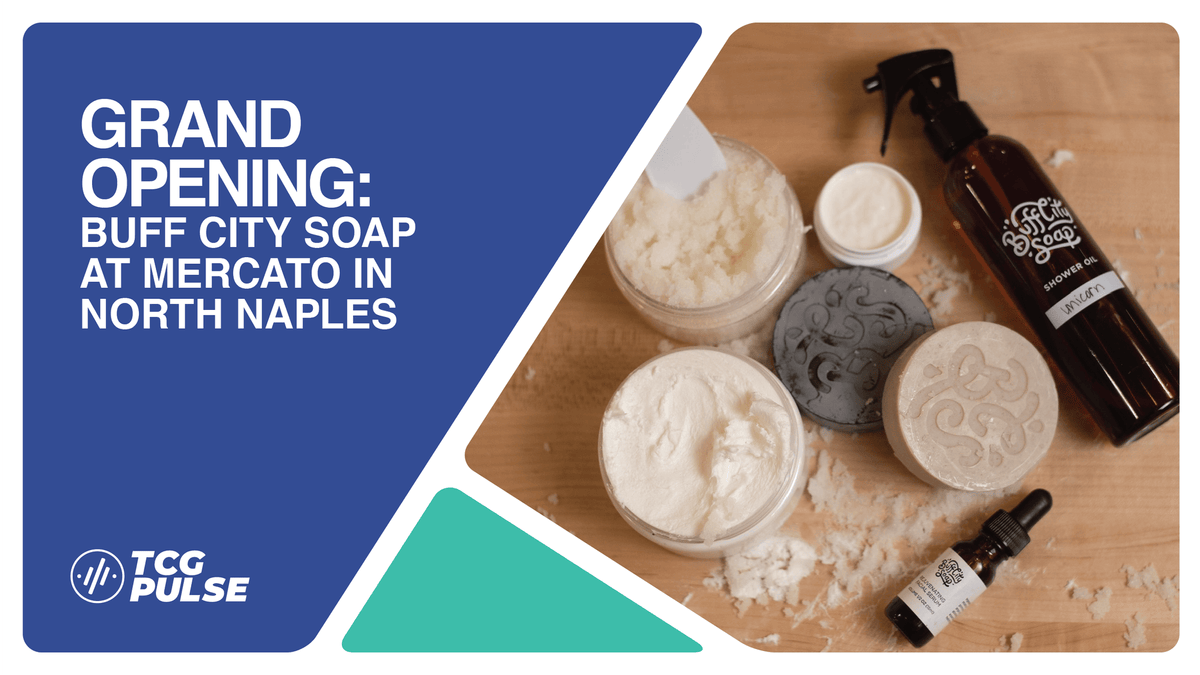 The anticipation was bubbling for the Buff City Soap grand opening at Mercato in North Naples which happened on Friday, November 26th. Buff City Soap closed their previous location off US 41 in downtown Naples on Thursday in preparation for their move to Mercato in North Naples. Their new location consists of 1,841 sf of space located neighboring Tommy Bahama, and adjacent to Mercato's central piazza and Narrative Coffee Roasters.
The tenant, Buff City Soap, was represented by Ty Hensley and the landlord was represented by Donna Di Peso with Madison Marquette. Ty Hensley says he is "really excited to see this location open. The franchise group did an amazing job with the buildout sparing no expense. I know this space will flourish as the concept is just what Mercato needed."
Buff City Soap prides themselves on being plant-based, handmade daily, cruelty-free, having no harsh chemicals, and being free of animal fats in all their products! They are more than just soap, "from bath bombs and shower fizzies to body butters and shower oils, our plant-based products let you put the best ingredients on your skin every day." To learn more about Buff City Soap, visit their website here.